Scrambling for some last-minute Holiday gift ideas? We've compiled a list of awesome items created, written, and made by our very own SCI BC Peers! Ranging in price from $3.99 to a $42,000, and readily available online, these great local gifts ensure there's something for everyone. (And hey, if you miss Christmas, they make great birthday presents too.)
1. For the Foodie: Cooking with Cory
Fretting over gifts those hard-to-buy-for people on your list? The cookbook is basically a gift-giving staple. In Cooking with Cory, chef and SCI BC Peer Cory Parsons emphasizes fresh produce, fuss-free preparation and a yes you can approach. His healthy and delectable dishes include Barbecued Tenderloin Steak Salad with Goat Cheese, Grilled Halibut Tacos with Hot Chili Salsa, and Rich Dark Chocolate Poached Pears. Mmmerry Christmas, indeed. $29.95 at http://coryparsons.com/
2. For the health conscious: a Phoenix Attitude Account
Navigating the medical system can be tricky. That's why SCI BC Peer and Phoenix Attitude founder Jenna Reed-Cote created a tool that lets you take control. For less than the price of a latte, the Medical & Motivation online account lets users keep track of appointments, medications and instructions all at once. And, with a growing database of motivational quotes, it truly is the gift that keeps on giving. $3.99 at phoenixattitude.com
3. For the travel enthusiast: Travelling the World with MS … In a Wheelchair  
Since her diagnosis with MS in 1983, SCI BC Peer Linda McGowan has tenaciously pursued her dream of travelling the globe: from the heights of Annapurna base camp in Nepal (yes, she rode in a basket on the back of a porter) to the penguin-populated Falkland Islands. Whether you're getting away this holiday season, or prefer to curl up at home and leave the globetrotting to others, SCI BC Peer Linda McGowan's new book makes for a fascinating read. $16.02 at amazon.ca
4. For the dinner host: Frozen Coconut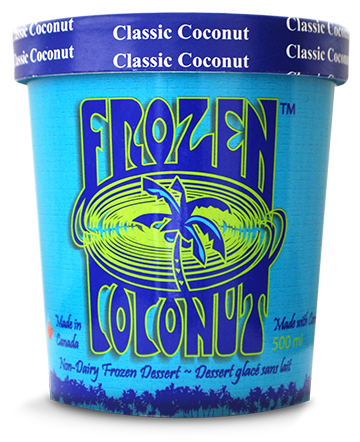 When co-owner Kevin Carta designed this delicious, nut- and dairy-free frozen dessert, he had inclusion in mind. Kevin's story of trial-into-triumph is featured in our Winter Issue of The Spin. And, if you've been invited somewhere for dinner, his tubs of tropical-inspired coconut ice cream make the perfect gift. Available at all Urban Fare and Nature's Fare locations, and at select Save-On-Foods, and IGA. http://frozencoco.ca/
5. For the musician: a Riversong guitar

Nothing makes the season bright like great tone, a traditional look, and unbeatable quality.  It seems like just yesterday that luthier Mike Trelenberg, our cover story in the Winter 2012 issue of The Spin, was building custom instruments in the back of his family's music store. Now, the master craftsman has his own building (Santa's workshop, anyone?) and a number of guitar awards under his belt. Head to riversongguitars.com to locate dealers around British Columbia.
6. For the kids: The X-Tails at Spider Ridge

This children's book, featuring a character who uses a wheelchair, is a great way for all kids to learn about disability. A bonus? 50% of all proceeds will go towards purchasing adaptive sporting equipment for kids with disabilities in the northern communities of British Columbia. And author L.A. Fielding will even send you a signed copy! $22.76 at amazon.ca
7. For the art lover: Vancouver Island stone carvings

There's no better way to personalize a Christmas gift—and to support the local community of disabled artists—than to commission a stone sculpture by one of Victoria's stone carvers. Expert carvers Garry Curry and Alistair Green, of the Vancouver Island Society of Disabled Artists, and protégé Robin Unger, use modified tools to create their breathtaking, nature-inspired creations. Visit Robin Unger Stoneworks and the Vancouver Society of Disabled Artists Page to view carvings and contact the artists.
8. For anyone with a coffee table: Traveling Light: Photographic Memories of a Global Nomad 
SCI BC Peer and professional travel photographer Danielle Hayes has travelled to more than 80 countries acquiring images and stories that are bound to inspire and delight. From pretty palaces to penis gourds, Hayes' book is a hilarious and breathtaking journey around the world—one you'll be lucky to take again and again, and to share with family and friends. $42.50 at Blurb.ca
9. For the good boys and girls:  an Elevation Wheelchair

It's no secret: The best gifts are ones that get a lot of use. Not only does elevation™ provide all the benefits afforded by rigid ultra-light wheelchairs, but it's also able to adjust seat height and recline in real-time for increased independence, comfort, and stability, as well as reduced overuse injuries. And, it also happens to be the brainchild of SCI BC friend and ICORD Principal Investigator Dr. Jaimie Borisoff. $4,595 at instinctmobility.com
10. For the very good boys and girls: an MV-1 Accessible Vehicle
This Christmas, nothing screams "nice list" like the world's first factory-built accessible vehicle (think complete customization, from titanium trim to luxurious leather).  Alright, we're not expecting anyone to make a last-minute purchase this bold and big. But with a special Peer discount code earning you $500 off your vehicle purchase—and granting SCI BC a cool $1,000 donation—it's a long-term gift that's worth thinking about. $42,000 and up at mv1canada.com
Know other peers or partners who are making great products? Let us know! And stay tuned for our Valentine's Gift List in February.