When the pandemic hit, Nicole Saleh became more involved with SCI BC than ever before. Her newfound role as online event host and fitness aficionado led to friendships, fun, and now – Charity Challenge Team Captain!
Can you tell us a little bit about yourself? 
My name is Nicole Saleh. I have an L2 Spinal Cord Injury from a car accident when I was 10 years old in 1994. I live in Abbotsford and I am married with 3 sons (10, 8 and 4 years). I have a few passions in life, mainly languages, cultures, my family, board games and counselling others, which have all led me to different countries and places. Now, as of late, I have discovered a new passion, exercise!
Why did you want to be Team Captain for this year's race?
I've always been familiar with SCI BC, but during the pandemic it really opened up my life! I have short gut syndrome in addition to my spinal cord injury, so I've always struggled with getting out there and participating. (I know that some of you with SCI can relate in similar ways with your bowel and bladder routines!).
Since the pandemic, through games night and exercises online, I have met so many understanding friends … [that] have enriched my life through my newfound passion for things like boxing, spin class, and Get Wild dance!
I really feel passionate about getting other disabled people exercising and participating (even if it's from the comfort of their own bed!). And I know that the Charity Challenge is a great way to stay active while also giving back.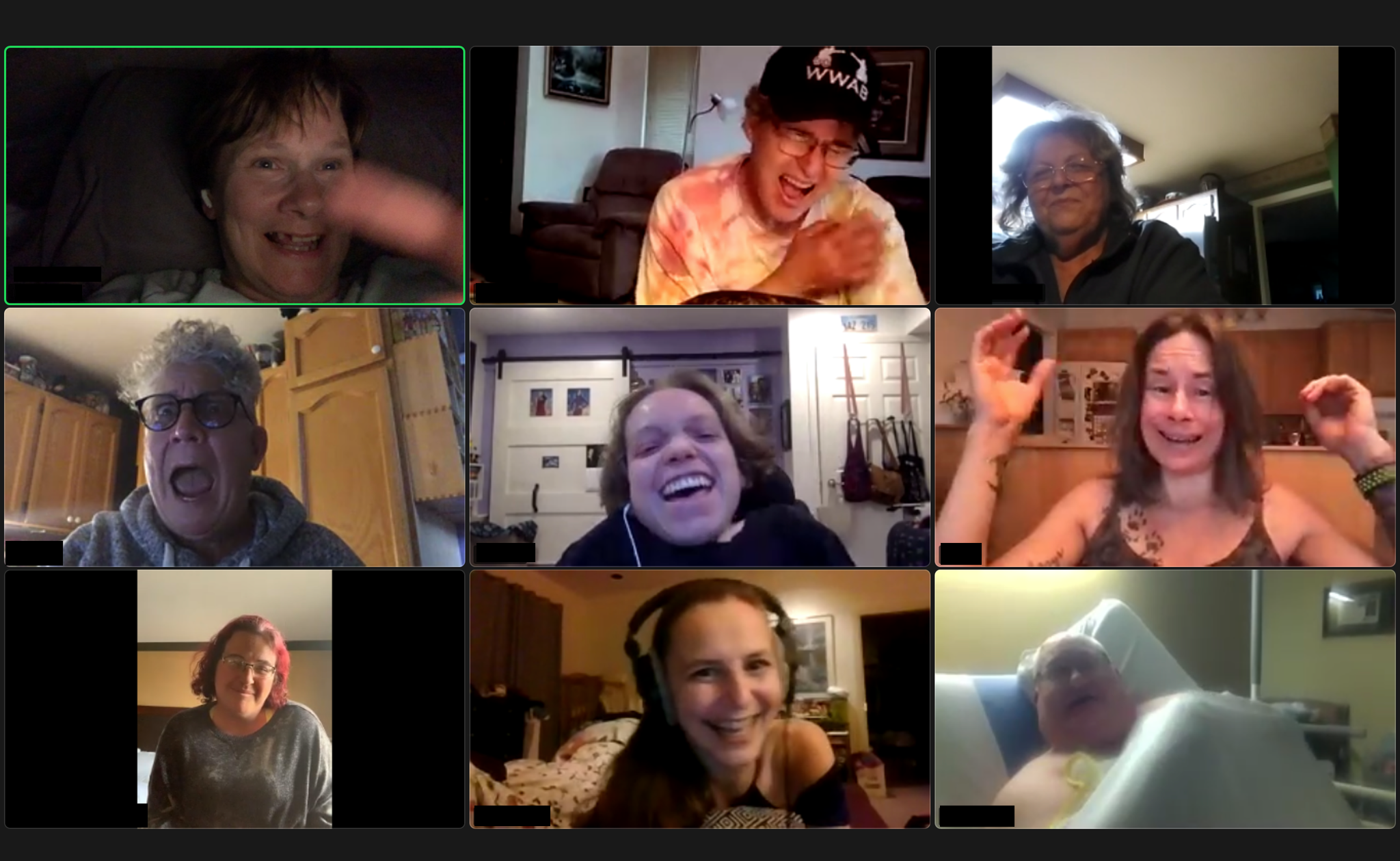 What advice do you have for our team members when it comes to fundraising?
Last year, when I told friends and family about the Charity Challenge and how much SCI BC has meant to me, I was surprised at how willing people were to give! Of course, I always feel nervous to ask and worried about what they will say, but everyone – even if they weren't able to give -loved to hear about exercising online and games night and the other things that I have been doing. So, I challenge you to tell someone new about your fitness goal for the Charity Challenge and why you're excited about it!