A Delicious, Yet Simple Breakfast Recipe for Whatever Floats Your Oats!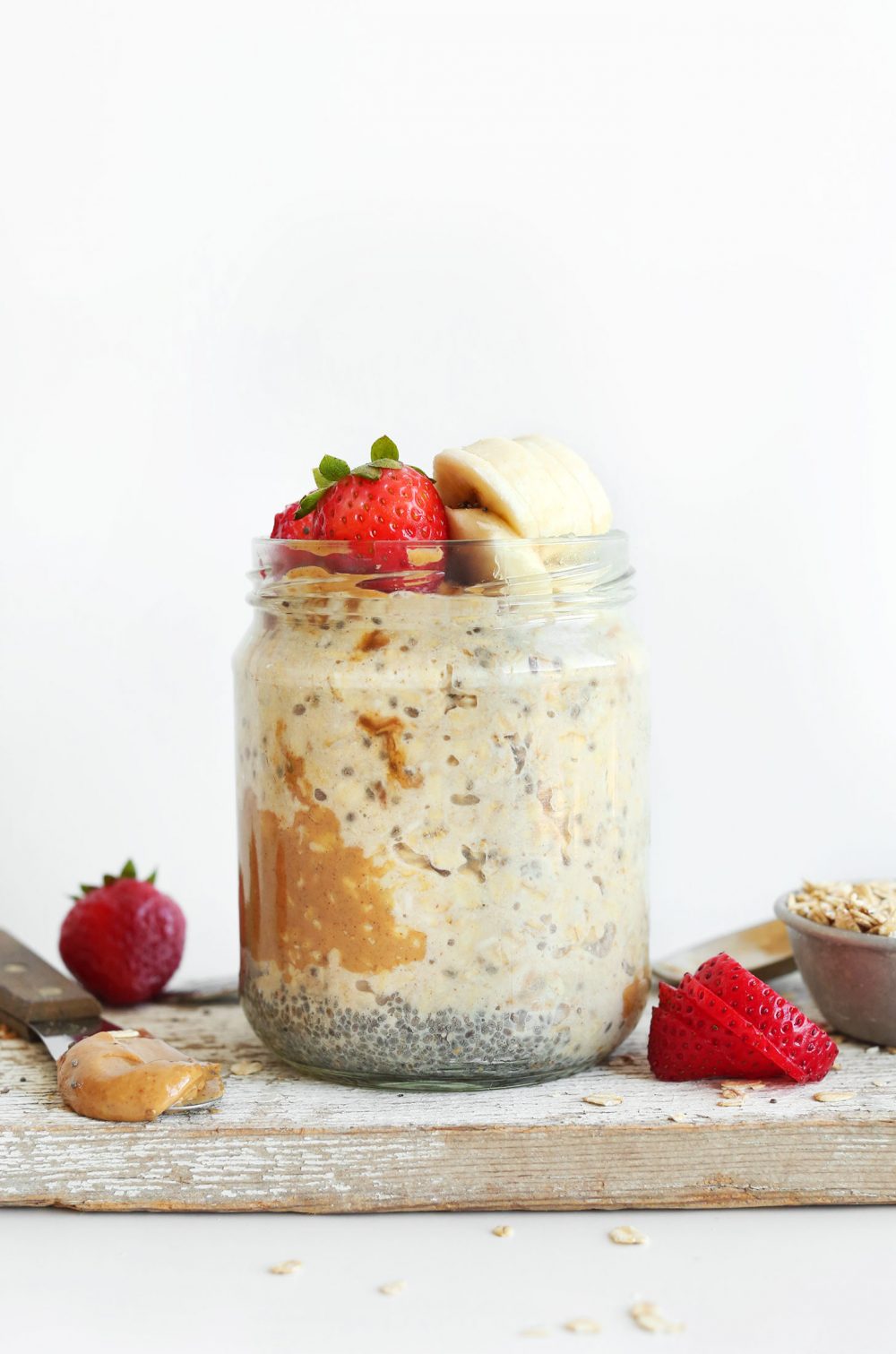 Ingredients
Base
• 1/3 cup of rolled oats
• ½ cup of unsweetened almond or cashew milk (you may add more or less depending on how you like your oats)
• 1 tablespoon chia seeds
• ½ teaspoon cinnamon
• ½ teaspoon vanilla
Mix & Match Optional Add On's
Nutmeg
Hemp hearts
Chocolate chips
Peanut or other nut butter
Fruit (dried or fresh)
Shredded coconut
Walnuts, pecans, almonds or other nut
Directions
1. Grab your favorite jar and add in oats, chia seeds and cinnamon
2. Add in nut milk and vanilla
3. Stir well
4. Put in the fridge to enjoy in the morning
5. Top with your favorite goodies like berries, sliced almonds, homemade granola or almond butter.
Recipe courtesy of Kari McDougall