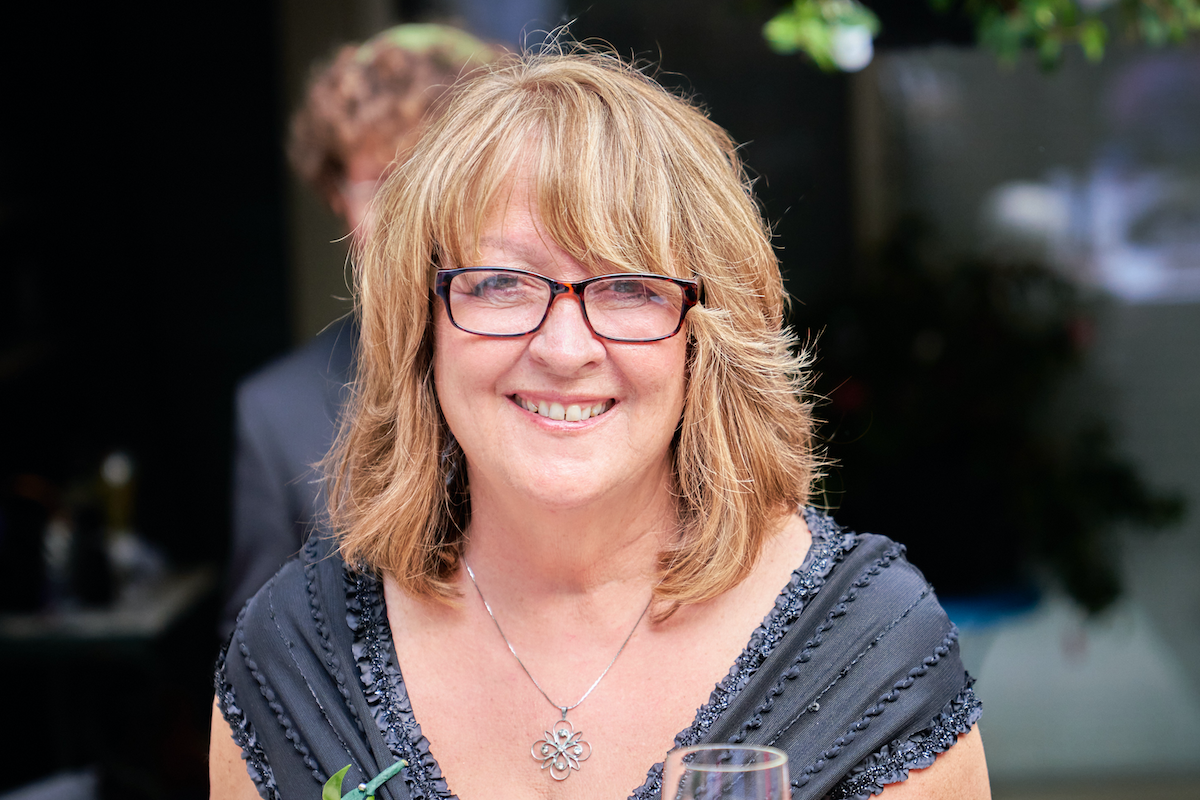 Maureen Brownlee
Family Member & Monthly Donor
"We talk a lot about "peer magic" as an organization, and it really is that. It's these little things that really open up the conversation."
It's not just a job, that's for sure. I started working here in 1979 as a receptionist. At the time I wanted to go into nursing and needed to get some more experience in health-related work, so I applied. I just loved the work so much and then I met Ted, my husband when we were both working here. We ended up living together, getting married and going on with our lives with SCI BC and I never did get to nursing! I had a bit of a detour, but I don't regret it. I've certainly enjoyed everything I've done here, and SCI BC has been a big part of my life.
Over the years I've done a little bit of everything. After my role as receptionist, I was a rehab secretary, executive assistant, director of fund development, director of administration and communications director—throughout it all I worked with some amazing people; real pioneers who had such a strong vision for what British Columbia could look like. It's been a long road, and things are still evolving, but I love that I've been able to see the results of our work.
When I first started with SCI BC our focus was providing peer connection. People like my husband, with lived SCI experience, helped newly injured folks. They would visit the Spinal Cord Injury Acute Unit and later at GF Strong and make connections. I remember one time Ted visited a young guy and wore this little bag with fringe (very stylish at the time!) on his chair and the young guy thought that was really cool.
After Ted passed away in 2011, this fellow wrote me a message recalling when Ted came to see him and remembered thinking, "Oh man, so you can still be cool." And that meant a lot to him. Those are really the incredible things. They just seem like funny little anecdotes, but they allow for such big, important change to happen. We talk a lot about "peer magic" as an organization, and it really is that. It's these little things that really open up the conversation.
About six years ago I got to a point where I was able to help out a little bit financially. This is when I became a monthly donor. This organization is all about being role models, and I thought, maybe I should be a role model in that way too.
SCI BC has been a huge part of my life. I probably wouldn't have met my husband if I hadn't worked here, I wouldn't have had my daughter, and wouldn't have experienced all the incredible opportunities and connection with supervisors who always believed in me.
I can't think of a better place to donate or a better way to show my appreciation. I plan on retiring this year, but I know I won't be a stranger. I'll volunteer and I'll continue donating every month because it makes me feel good to help the organization and everyone who I admire so much.