Thousands of BC students are back in the classroom this month. They face long hours of assignments, studying and exams.  It can be challenging for anyone.  But what if you have a spinal cord injury? It isn't easy. Just ask Dan.
Seven years ago, the young man was vacationing in Cuba with his girlfriend.  He innocently dove into the hotel pool and hit the bottom.  The sudden impact broke Dan's neck.  That single moment changed the couple's life forever.
It was a scary time for Dan and Elena. They were far from home in a foreign country and it was tough with the language barrier. Dan was relieved to be flown home eleven days after having surgery in Cuba.
Dan discovered early on how important peer support is. He is an avid cook, but was convinced that he wouldn't be able to do it after his injury. Then Dan and Elena were invited over to a friend's place for dinner.  Dan laughs, "When I saw him cooking from his wheelchair, my mind went 'whoa, I can do this'.  The very next day, I made scrambled eggs.  It was such an accomplishment.  I've been cooking since and have the burns on my wrists to prove it."
This is the power of peer support! We host events across the province that bring people together. It means opportunities for people to swap stories, share tips and tricks, and learn about life with a spinal cord injury. And it is your gift that makes all this possible.
Dan has good memories from our adaptive recreation weekend event at Whistler.  It was a chance to unwind in the great outdoors, build friendships, and just feel good again.
"I really enjoyed the kayaking. It's so relaxing being out on the water.  I don't get to do that very often. And being part of a big group like that is special.  It's the peer support. You make many new friends and get more comfortable talking about your disability."
It was this peer support that helped Dan realize he wants to give back. When he heard about a Recreation Therapy program at a local college, he knew it would be the perfect job for him. But education costs are expensive. Luckily, Dan learned about a scholarship that we offer.  He applied and was successful.  "I'm so grateful.  I wouldn't be able to afford school without it."
With thanks,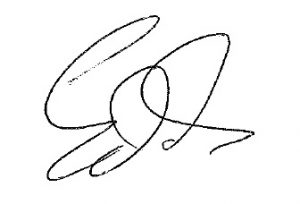 Ed Milligan
Chair, SCI BC Board of Directors