I can't think of anything better to do on a beautiful sunny day than go for a bike ride. But what if you have a spinal cord injury? Adapted bikes are expensive and local stores don't usually carry them.
Sandy is all too familiar with the challenges that a spinal cord injury brings. It's been eight years since a skiing accident at Whistler changed her life. " I fell headfirst and I ended up breaking my neck. It left me an incomplete quadriplegic."
The next four and a half months were a scary time. Sandy had to relearn everything. Simple things that most of us take for granted. Sandy and her husband, Bruce, feared they would have to give up the active lifestyle they love so much.
We hear concerns like this all too often. But with your gift, we can provide the answers, peer connections and activities that open up people's eyes to what is possible with a spinal cord injury.
The North Vancouver couple were thrilled to hear about our new Adaptive Cycling Program. It's a great way for people with a spinal cord injury to find the right bike, learn how to cycle and explore nearby trails on group rides.
Sandy and Bruce came out to one of our cycling clinics at Trout Lake. They were amazed by the variety of adapted bikes they could try. Sandy discovered that a recumbent style is best for her level of disability and was also happy to learn that an e-assist could be added to her bike.
Bruce laughs, "Sandy is quite cheeky. She likes to go to the top of the hill with the electrification and she'll wait there telling me to 'hurry up'. But on the other hand, when she goes on the flat roads, she doesn't use the e-assist. She wants to get the exercise."
Sandy says that being outdoors, riding alongside Bruce, makes her feel like a "regular person" again. But it's not only about biking. Taking part in our group rides on the local trails has opened up a new circle of friends.
"One of the big benefits from all of this is the social aspect. It gives us an opportunity to meet people who are going through a similar situation. You get together and have all kinds of conversations. You know, not just issues of disability, but conversations about everything just like regular folks."
That's the power of peer support! It's an opportunity to meet others, swap stories, laugh together, and learn about life with a spinal cord injury. And it's your donation that makes all this possible.
The couple are regulars at many of our other peer activities. So much that Bruce jokingly admits they organize their lives around it. Our Peer Program offers something for everyone – coffee support groups, summer barbeques, pizza and games nights, overnight camping adventures, adapted paddleboarding, and even rock climbing, plus much more.
Sandy and Bruce are in a good place now. But they remember what it's like to have their whole world turned upside down in a matter of seconds. That's why the caring couple decided to become monthly donors. "Your program is so valuable and we want it to continue. Giving monthly like this is convenient for us. And if our gift helps reach others who are struggling with their injury, then all the better."
I am asking you to send your own tax-deductible gift today. And, if you are able, please consider making a monthly donation, like Sandy and Bruce. But please know that however you choose to give, your generosity will help people with a spinal cord injury adjust, adapt and thrive in their new lives.
With thanks,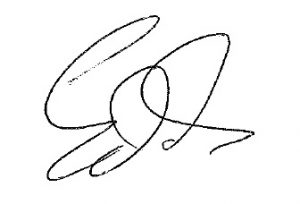 Ed Milligan
Chair, SCI BC Board of Directors